Hi, I'm Paul and I'm an idiot.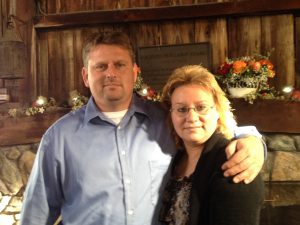 I own (2) brick and mortar businesses. I run a small electrical contracting company with five employees and a coin-op laundromat. I also have (9) rental property units in two different states. Between the contracting business and the rentals I do quite well for myself and my family. My wife was able to be a stay at home Mom for our 6 children, we drive newer cars, take multiple vacations, and attend sporting events.
To the average person I seem to be doing great for myself and living the American Dream, So why am I an Idiot?
Reason #1: It is so time consuming and stressful. In the Electrical Contracting business I have to make sure we have enough work to keep the employees busy. They have families and need to work full time and want good benefits (which they deserve). I have to keep a constant flow of new jobs coming in,  but if I bring in too many  then the customers get upset when we can't get there right away. Talk about stress!
The rental properties have their own issues that add to my workload. The buildings always need maintenance and repairs.  I'm a referee when tenants don't get along with each other,  which happens more often than you would think. I'm in court doing evictions (luckily not too often) and always trying to collect past due rent.
I felt that there had to be a better way! So I started looking for ways to make money online, which brings me to:
Reason #2: I had more money than brains. I jumped from "opportunity" to "opportunity" which in reality were all scams. Here are a few of the Scams I was involved in:
Zeekrewards- Lost $3000
Traffic Monsson- Lost $2000
Qpay- Lost $5000
TelexFree- Lost $1000
I also lost $10,000's early on in programs such as CCI, That Free Thing, Bidify,  Text Cash Network, Emmutec, Cyclers, Matrix's, etc. You name it, I tried it.
I was ready to give up, then I realized I needed to stop joining this junk and build my own Online Business. That's when I joined Wealthy Affiliate.
I did not join them to be an affiliate for them, I joined them to learn how to build an Amazon Niche Website. I could not be happier with the program. I started earning advertising fees from Amazon within (2) weeks from joining. (This is not typical, but e-mail me, paul@scam-watch.com and I will tell you how).
Scam-Watch.com was started so the average person could start a work from home business and be successful without becoming an Idiot like me. If there is a company or opportunity you would like me to review before you join it, contact me and I will analyze it based on my years of experience and failures.
Paul